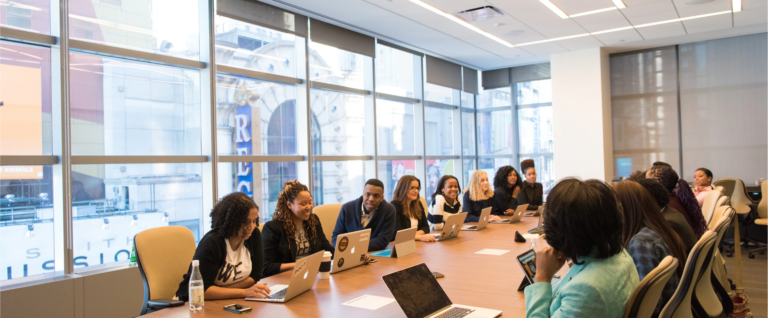 CRAFTING THE FUTURE OF WORK WITH A BOUTIQUE STAFFING AGENCY
80Twenty stands out as a boutique staffing agency, specializing in the synthesis of marketing, sales, and creative brilliance.
80Twenty – A boutique staffing agency for marketing, sales and creative talent
80Twenty is a boutique staffing agency, specialized in marketing, sales and creative hires. At 80Twenty, we provide staffing and recruitment services to clients in New York City, San Francisco, San Jose and Los Angeles, but can recruit talent on a national level, both onsite, remote and hybrid. All members of our recruitment team are highly skilled in their respective fields, boasting extensive experience in marketing, creative, design, sales, and executive search.. This diverse range of backgrounds and expertise enables us to communicate effectively with our clients and understand their specific needs and requirements. By speaking our clients' language, we can provide tailored solutions and identify the best candidates for their unique job openings. Our commitment to both quality and speed in the recruitment process is well-known, as we strive to understand the needs of both our clients and candidates to create lasting matches.
Top-rated staffing agency
At 80Twenty, we are committed to providing top-notch recruitment services to clients across the United States. We have strategically positioned our staffing agency in many cities such as New York, San Francisco, San Jose and Los Angeles. Thanks to our expertise, 80Twenty has earned recognition for its impressive growth and exceptional reputation in the industry and has been recognized by the San Francisco Business Times as one of the 100 fastest-growing private companies in the Bay Area. This acknowledgement highlights the agency's dedication to delivering exceptional staffing solutions to clients in the marketing, sales, and creative fields. In addition to our outstanding growth, 80Twenty has also achieved high ratings from clients on both Yelp and Google. As the highest-rated staffing agency on both platforms, the agency's 100% organic reviews speak to the high level of satisfaction and trust that clients place in its services. Our focus on providing outstanding service and building lasting relationships with clients and candidates alike has earned us the trust and loyalty of our clients. We would be honored to learn more about your hiring needs to identify the best possible candidates for your team. Contact us today to start the conversation and discover how we can help you take your organization to the next level with top talent.
Find us here
Contact us
San Francisco
2443 Fillmore Street #380
San Francisco, CA 94115
415.870.1614
Los Angeles
7083 Hollywood Blvd
Los Angeles, CA 90028
213.246.2011
San Jose
3141 Stevens Creek Blvd
San Jose, CA 95117
408.214.2775
New York
349 Fifth Avenue
New York City, NY 10016
212.575.0007