Testimonials
Literally the best. I've been working with 80Twenty for almost 2 years and give them the highest rating possible. They've helped our company fill countless roles, from Client Services to Marketing. They are some of the most skilled recruiters I've ever met, and additionally, every single recruiter I've worked with is an absolute gem. They are kind, personable, responsive, and have an eye for detail and a knack for finding you just the candidate you're looking for. I clearly cannot say enough good things about them. Thank you, 80Twenty for all you do!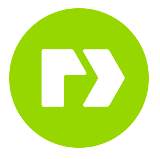 Building a successful startup requires recruiting unicorn talent – people who are an exact match for skills, attitude, energy, and mindset. 80Twenty has consistently found me top tier candidates that were perfect fits for my organizations and made the process of screening, recruiting, interviewing, and hiring them completely seamless and stress-free. The 80Twenty team have probably lowered my blood pressure by 20 points.

When we first partnered with the 80Twenty team, it was at the height of the pandemic and the entire interviewing process was turned on its head. Their team not only took the lead in screening candidates, but provided valuable feedback to our hiring team to help us navigate the new world of hiring during lock down. The end result was finding perfect fit candidates to what we needed and saved us a ton of time. They knew exactly how to tailor their recruiting approach to fit our very specific business needs and the experience was excellent from start to finish.

80Twenty is the only recruiting firm I've ever worked with that took the time to understand the culture I was building so they could not only ensure they found me candidates that were perfect technical fits for the role, but also perfect cultural fits for my organization.

We loved working with 80Twenty! They took the time to understand the role and it's complexities and cared about our vision as we described the ideal candidate. The follow-through and follow-up was consistent and timely so we never felt alone in the process and we appreciated all the expert advice they were able to provide on the market, candidates, and even our offer. The quality of the candidates paired with 80Twenty's stellar service has made us happy clients!

80Twenty is a phenomenal group to work with. They were keen on getting an understanding for what we were looking for in open roles and finding candidates that fit the bill while also casting a wider net for candidates who could grow within the role. They've been consistent and very communicative throughout the entire hiring process.