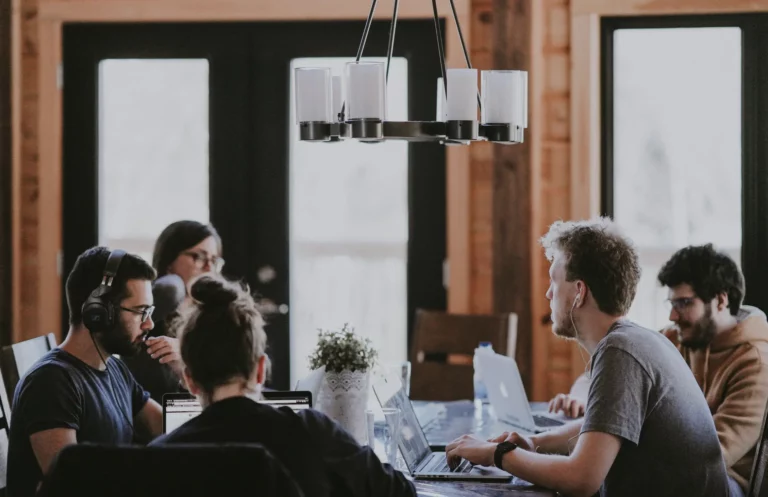 We connect high-growth companies with
top-tier talent
Access high-caliber talent: Expertise, network, and proven recruitment strategies for successful hiring in marketing, creative, and sales.
For us, "close enough" is never good enough.
There's plenty of talent on the market, but we help you hire the perfect fits. Our skilled team of headhunters specialize in running custom searches for our clients. We are experts engaging and attracting top-tier candidates who aren't actively looking for work — helping you connect with exceptional candidates who are not on your radar.
80%+
of our placed candidates
were not active job seekers
70%+
of candidates that we present
are selected for interviews
400K+
internal database of both
active and passive talent
We deliver

quality

over

quantity
We know you're busy, so we won't waste your time. Our recruiters only present highly qualified candidates so you can move through the interviewing process in no time. With 80Twenty, you can focus on getting your work done, while we help you build a truly exceptional team.
WHAT SOME OF OUR CLIENTS SAY
Literally the best. I've been working with 80Twenty for almost 2 years and give them the highest rating possible. They've helped our company fill countless roles, from Client Services to Marketing. They are some of the most skilled recruiters I've ever met, and additionally, every single recruiter I've worked with is an absolute gem. They are kind, personable, responsive, and have an eye for detail and a knack for finding you just the candidate you're looking for. I clearly cannot say enough good things about them. Thank you, 80Twenty for all you do!
Hire who you need. How you want.
Help is on the way. Hire temporary talent for everything from quick deliverables to long-term projects.
Looking for a test drive? Go from temp to perm with an open-ended assignment. We take care of onboarding and pay-rolling.
Find the perfect match for critical needs and strategic hires.
Hire the leaders you need to grow – from CROs to CEOs.
When you need experienced executives to help you scale or solve problems.
Blog posts
We post about hiring and job hunting trends and strategies, and the best practices for both. Here are some of our latest blog posts
Browse all of our blog posts

The Impact of Remote Work on the Future of Hiring